Morning Coffee: hacked, ignored and artificially created…
In today's digest of interesting publishing stories from around the web, racists hack Fact Company, Parse.ly heads to the bottom, and an artist gets copyright on an AI-generated graphic novel.
Fast Company gets hacked — and makes Apple News racist
Oh, this isn't a tweet anyone wants to send — or be the subject of:
Yes, somebody managed to hack into Fast Company's Apple News account. A few minutes later, the title sent their own tweet on it:
That first tweet seems to be slightly inaccurate. As MacRumors reports, the whole website was compromised (as, indeed, the second tweet in the thread implies):
Before it disappeared, Fast Company's website included a message from the hackers "postpixel" in which they described how they had been able to execute the attack by infiltrating Fast Company's WordPress back-end, and ridiculed the publication's efforts to secure its publishing tools and administrator portal.
Another reminder that any system that you use to publish to a high volume of people is a potential target of hackers, and you need to be really careful about security. And WordPress, in particular, is a target, because it's so widely used that it's worth figuring out its vulnerabilities. People's reliance on plugins and themes to make it operate the way they want it to can also introduce so many extra vulnerabilities. The core of WordPress tends to be fair secure. It's the bad add-on choices you make that put you at risk.
At the time of writing the FastCompany website is still down and showing this message:
Nobody can really afford to lose over 24 hours of traffic, can then?
---
Parse.ly gets to the bottom of your traffic
Anyone who has been on one of my analytics courses knows how much I value the bottom end of the traffic figures. Knowing what content isn't working is so useful — but is pretty hard to find out in most packages. And that makes this great news for Parse.ly users:
The Bottom Listings Report shows a list of potentially underperforming posts. It can be repeated (weekly, daily, monthly) or generated once, in either HTML format or PDF format, which is the same as any other report in the Parse.ly dashboard.
The analytics package can now deliver scheduled reports on under-performing content on a schedule you choose. Such a great opportunity to revise, improve and — most importantly — learn from what went wrong.
---
A few Google announcements
Some things to keep an eye on in here:
Discussions and forums being pulled out as a separate listing item
More focus on visual content
In particular, the auto-translation of local and international news is very interesting.
---
The AI-powered creative
Kris Kashtanova is a graduate of the journalism BA at City whom I had the pleasure to teach a few years ago, and is one of the most talented creatives I know. They shot a bunch of excellent headshots for me, which remained my defaults for years until I aged beyond the images, alas.
They've now gone one step further, creating an entire graphic novel whose art was generated in Midjourney, one of the new breed of AI image generators. And Kris has successfully obtained copyright on it: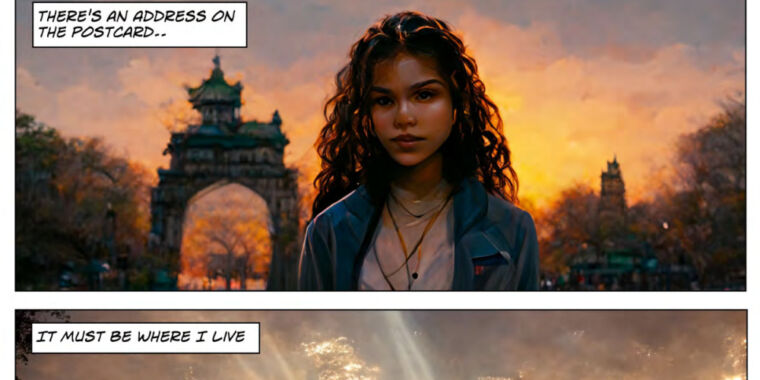 This field is moving forward at an incredible pace. I was lucky enough to catch an interview with the creator of another AI system, Stable Diffusion, while I was at NEXT in Hamburg last week:
Are there ethical issues? Yes. Is this tech going away? No.
Sign up for e-mail updates
Join the newsletter to receive the latest posts in your inbox.
Comments
---