Cummings and goings
Two years ago, Dominic Cummings' blog went silent — at the request of the Prime Minister. Now, he's giving us insights into the workings of government again via Substack — but with an agenda.
Two years ago, I predicted that one of the interesting aspects of the Johnson government was that his chief advisor Dominic Cummings was blogging about his plan:
Yes, Cummings is using his "personal blog" to make the job advert — but that's giving him a control over the messaging that's just not available through any other medium. He links extensively to his sources, and is direct about what working with him will be like — and the timescales involved. He is showing his working in public. He controls the narrative, and doesn't have to depend on others to interpret and explain (or challenge) his ideas.
Changing government in public? That was interesting. Not necessarily good, of course, but intriguing nonetheless.
And then, he clammed up. In fact, he didn't publish another post from the day I wrote that until he'd left government and launched his own Substack. And a very minor note in the latest newsletter which is causing Johnson so many problems is an explanation of why he clammed up. While explaining the edited blogpost that people mocked him for (more on that in a second), he said:
I didn't put a note on to this effect because the PM had asked me not to blog after Jan 2020 and I couldn't face another stupid discussion with him, which is a good reminder to me of what I say so often to others: avoiding a tough discussion now will cause more problems later, grasp the nettle…
So, basically, Johnson told Cummings to STFU, and he did so. And then COVID-19 hit, and they had more important things to worry about.
Like eye tests. [1]
A pity, though, as having had their thinking captured publicly during those early days would have been a fascinating historical record — and might have even opened the way for more detailed and cogent challenges to that thinking.
The editor's husband still dislikes the media…
Most of the rest of the media is busy chasing around after the party allegations that comprise a substantial part of his post. I'll leave that to them. What I'm interested in is his return to a favourite topic of his. He has a deep dislike of the media — rather ironically for a man married to The Spectator's commissioning editor…
For example, the point about the edited post clearly still rankles:
You will see many claims by the media that I altered what I wrote in one of my 2019 blogs. This is false. Not a single letter of what I wrote was edited. What I did was copy/paste over further information from the original Bulletin of Atomic Science piece on biolab safety that was relevant to covid.
This is all about fine gradations of meaning, though. He clearly altered the post, but not what he wrote. So, he's right from a certain point of view.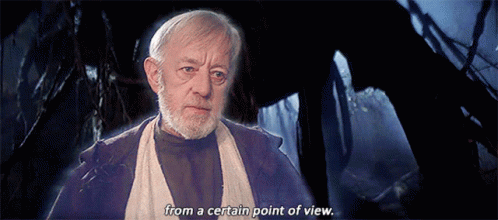 And we have an explanation for why he didn't flag the update, which would be considered good practice when doing something like this. It's not the editing that's the issue, it's the lack of transparency. Note that Cummings is very much of the blogger school, though. The Substack post with the party revelations has also been updated with additional information a few times.
This is a clash of views. Most news outlets still publish and forget. When something new happens, they publish a new story, rather than updating an old one. That's print thinking transposed to digital. And so, through that mindset, editing looks like an attempt to deceive because it's changed what many perceive to be a piece of writing, caught in a moment of time. Cummings is, for good or ill, more digital-focused, and knows the power of a single piece kept updated, and accumulating both social shares and inbound links — and thus search ranking.
In which I find myself in unexpected agreement with Dominic Cummings
He then goes on a short rant about the media coverage of COVID-19:
I've been very critical of how the political media has covered covid. Its ignorance about how power really works, its operation via constant-lemming-emotional-waves, its low ethical standards, its determination to ignore MANAGEMENT and issues like procurement even in a pandemic — all this and more have encouraged our MPs to be foolish and lowered the standards of public debate.
And… well, I actually agree with him. One of the reasons I stopped watching the press conferences in the early days of the pandemic is that the questions were all, essentially, political. It took weeks before specialist reporters — the science journalists, the health system journalists, the medical and nursing press — got any airtime or chance to ask questions. Each organisation fronted its prominent political reporters, and so we got political questions.
A mix of political questions for the PM and more specialist questions for the advisors would have made those conferences much more useful and informative. But no, we need to keep putting our big political reporting starts front and centre, don't we?
Will Burn-Murdoch appreciate the praise?
However, Cummings does single out one journalist for praise:
So it's only fair to point out rare examples of an old legacy media organisation doing something right. @jburnmurdoch has been generally excellent. If you read the FT on politics, you will read nonsense — their hacks make stuff up as much or more than the tabloids they sneer at. But you should follow him on data and covid.
And that's hard to argue with. John's work has been superb. He's a real credit to the Interactive Journalism MA at City — he was a graduate from its very first year (2011/12) which was before I started teaching on it. Future Burn-Murdoch wannabes might want to consider my friend and colleague Glyn Mottershead's MA in Data Journalism instead.
Oh, and it's clear that Cummings reads at least one other graduate from City's fine journalism degrees…
And one of the few people he follows is City's President, Anthony Finkelstein…
Who knew that City was living rent-free in his head?
The Future of the DomBlog
It's clear that we can expect a steady drop of revelations from Cummings until Johnson is gone. And paying subscribers will probably continue to benefit from Cummings thinking for the foreseeable.
Here's one question, though: has the attention, reporting and coverage around these "DomBombs" put an end to the idea of government figures doing more thinking in public? Or, if Cummings returns to Government under a new Tory leader, might this all start over again?
---
1. Turns out that the Barnard Castle controversy actually earned itself a full Wikipedia page.
Sign up for e-mail updates
Join the newsletter to receive the latest posts in your inbox.
Comments
---