Good AI, Bad AI
In today's roundup: how to get generative AI wrong — and right. New video tools. And… a moderation game…?
The Generative AI trap
This is good, from Kevin Anderson's newsletter:
I worry about the rush to use generative AI because I can see many publishers using it as a blunt instrument to achieve efficiencies. I know that this will happen simply due to the pressure on publishers and also the in-built bias that many publishing leaders to seek volume over value. I can safely say that publishers that use AI simply to increase content supply will continue to make the same mistakes, just at dizzying scale, of creating even more commoditised content that will fail to find an audience.
I suppose, on the positive side, we'll see some publishers AI themselves to death, just as some publishers got too hooked on social traffic. And some more winnowing of failing publishers opens up space — and attention — for smarter emerging players.
The Generative AI opportunity
This, however, is a great idea: take ChatGPT, and train it on your existing content. And then use that as another way to allow readers to discover the riches in your archive:
We have "trained" Ask Skift on all the sum totality of Skift archives over the last 11 years, including daily stories, research reports, all of our clients' trends reports, our specialized products – Airline Weekly, Daily Lodging Report, and Skift Meetings – and all the U.S. public travel companies' financial SEC annual and quarterly reports. As soon as a new story or report is published, it goes straight into Ask Skift.
I'm much more interested in this sort of use of generative AI — making sense of large volumes of existing content — than using it to just churn out more and more and more content in an attention-poor age.
---
Dragon's Den star unleashes trolls on journalists
(All very D&D…)
A Dragon's Den (UK TV show when entrepreneurs pitch their startup ideas to a panel of investors) star has triggered yet another wave of attacks on local journalists:
Deborah Meaden claimed there had been an "interesting lack of local reporting" about the problem of dead sea creatures washing up on North Sea beaches, amid concern it may be linked to works on Teesside's proposed freeport development.
This is the classic problem: it's not that the story wasn't covered — it was that the person in question didn't see the coverage. She gets her news from social media, doesn't see the story on social media, posts about it, triggers a pile-on by her followers.
Another example of why, even if we don't rely on social for traffic, we need to maintain a presence there.
---
Video Corner
A couple of intriguing developments in the video space. First up, Canon has released a video-centric camera that kind of reminds me of the old Flip Cameras — but higher quality: it's the PowerShot V10 Vlog Camera:
It's a neat idea — but it'll need to be notably better than an iPhone camera to make the price tag worth it. I am wrestling with myself — should I buy one and review it?
Meanwhile, Apple is bringing Final Cut Pro to the iPad next week:
That's exciting — although it will have to be really impressive to wean me off my beloved Lumafusion. However, as Matt Bircher points out, the fact that it's on a (cheap) subscription model makes pro-grade video editors available to far more people:
By setting the entry point to $5/month or $50/year, it lets people ease into the video and audio editing world better. After all, it's easier to justify spending $5/month start a YouTube channel and see if you can make it, vs committing to $300 and praying you do so that you make your money back. That's true if you're in your 30s like me, and it's way more true of someone in their 20s or teenage years.
What's possibly even more interesting is that there's also a Pro Camera Mode coming to the iPad:
Video creators can shoot high-quality video in portrait or landscape orientation, monitor audio and available recording time, and manually control settings like focus, exposure, and white balance.
This is what it looks like in use:
That I'm looking forwards to playing with.
---
Quickies
---
And Finally… How good would you be as a content moderator?
Mike Masnic of Techdirt has created a web game that simulates working conditions as a content moderator:
Enter: Moderator Mayhem. It's a browser-based mobile game, and you will learn that you have to make your moderation decisions by swiping left (take down) or right (keep up), and try to align content with the policies of the company (a fictional review site called TrustHive). Of course, users of your site may not like your decisions. They might appeal the decisions, and you might realize you missed some important context (or not!). Your manager might disagree with your decisions, and might not think you're suited for the job. Your CEO might have his own views on how your moderation is going. So might the media.
How long will you last?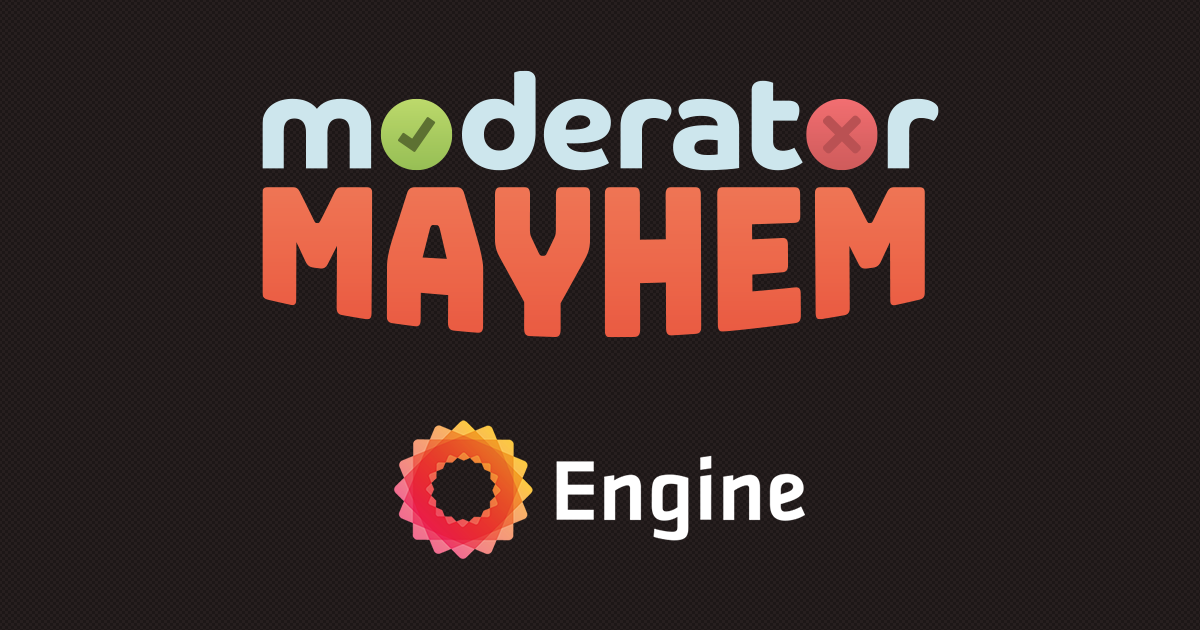 Sign up for e-mail updates
Join the newsletter to receive the latest posts in your inbox.
Comments
---