What you missed while distracted by MuskTwit
A week that changed UK politics - and the global social media sphere. Buckle up, stormy times ahead.
So, what a week that was. Not only did the UK get a new Prime Minister, but another social media platform fell into the hands of a billionaire sociopath. It's frightening that so much of our public discourse is now essentially the plaything of two men: Mark Zuckerberg and Elon Musk. It's a really quite terrifying concentration of power.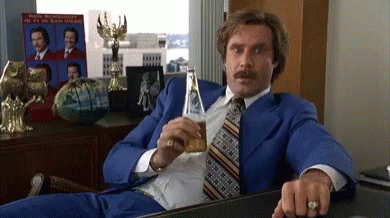 That said, change is in the air. Facebook is clearly struggling, and Instagram is hell-bent on committing acts of self-sabotage in pursuit of TikTok. It feels like we're about to hit one of those phases where the social media balance of power starts to shift, for the first time in over a decade. But do we really want that power to shift to a platform controlled by China? TikTok's growing dominance is both inescapable — and concerning.
I touched on this in my post about the impact of MuskTwit on journalism, but this is a great time to evaluate how dependent you are on the existing social platforms. And then you need to start building exit strategies that help you build closer relationships with readers, rather than just helping them follow you on other platforms.
I'll come back to that theme in the coming days. Meanwhile, let's look back on…
One Week on OM&HB
Last week, for the first time in a very long while, I posted every day on OM&HB. I intentionally didn't send any of the posts out via email for reasons I'll discuss below, but here's what you missed:
The advent of MuskTwit
Story of the week, in three parts…
Cancel Culture
Graham Norton is asked the impossible question, and ends up having to delete his Twitter account. There's something at work here — but it's not "cancel culture" OR "accountability culture". It's all about new forms of power:
Journalism in practice
A couple of stories about how journalism is changing through experimentation with digital formats.
Tech
RSS is back, baby.
Why no emails?
I've been struggling with this blog for a while now. I'd clearly lost my blogging mojo. When this has happened in the past, it's often been the case that I'm suffering from audience paralysis: the sense that if I'm going to publish something, and bother people's busy in-boxes with it, it had better be both important and good. And that self-imposed pressure was stopping me writing.
So, I took a week off emailing you, and (largely) a week off promoting my writing on social media. And it worked. The dam is broken, the torrent of creativity unleashed, and I'm enjoying writing here again.
So, here's a question for you: do you prefer getting "batched" round-ups of what I've posted here, like this one? Or would you prefer to get every post, as I post it, in real time?
Please let me know. I have my own ideas, but I'd like to know how much they blend with yours.
Sign up for e-mail updates
Join the newsletter to receive the latest posts in your inbox.
Comments
---