Let the AIs write the quizzes. We'll do the newsletters…
Buzzfeed's quizzes just read like they're generated by AIs at the moment. But in the future — they will be. At least we can still write newsletters.
Right, let's get right on with the depressing news. Buzzfeed came up with yet another way of getting rid of actual journalists — and the stock market loved it.
We are Buzzfeed, we will add your biological and technological distinctiveness to our own
Over the years, Buzzfeed has gained a reputation for hiring great people — and then firing them as the strategy shifts. And then hiring more great people. And then firing them as the strategy shifts. And then…
Well, it looks like they've decided to break the cycle…
In a memo to staff sent Thursday morning, which was reviewed by The Wall Street Journal, Chief Executive Jonah Peretti said he intends for AI to play a larger role in the company's editorial and business operations this year.
Of course, the AI will need some human… assistants?
Mr. Peretti expects AI to assist the creative process and enhance the company's content, while humans play the role of providing ideas, "cultural currency," and "inspired prompts," he wrote in his memo.
As Boing Boing's Rob Beschizza puts it, it was "an admission that saw its stock price soar as investors slavered at the prospect of replacing human writers with generative content".
I've been trying to think of a witty payoff line here, but frankly, it's all too depressing.
There was a time when Buzzfeed was building a news operation that could compete with the best reporting teams in the UK. That it's slowly moving to the point where the site is largely filled with generative content, somewhat guided by people, is really not an inspiring journey — unless you're an investor, it seems.
Metro's email future
On to happier things. I've been watching Metro's development of a stable of newsletters with interest, in part because its two most recent heads of audience, Sophie Murray-Morris and Emily Shackleton, are former students from the MA Interactive Journalism at City.
Press Gazette has an interesting interview with Metro editor Deborah Arthurs, putting that work in context. And it seems to be paying off nicely:
According to digital intelligence platform Similarweb, 43% of Metro.co.uk's traffic now comes directly, followed by 41% from search and 10% from social media. Metro claims to have a global millennial audience of 50 million.
So yes, that's still over 50% of their traffic from algorithmic sources — but 43% direct is really interesting. But I'd be even more intrigued to know how much was newsletters, and how much is the other unknown source traffic that gets lumped into "direct".
But, unlike the AI news, this is all good. As Arthurs puts it:
I think all businesses and media organisations benefit from knowing more about their consumers and their readers. It just means you can deliver them more of what they like and I think newsletters give you a really nice way of learning more about your audience. There's instant feedback. Are they reading your newsletter? Are they clicking?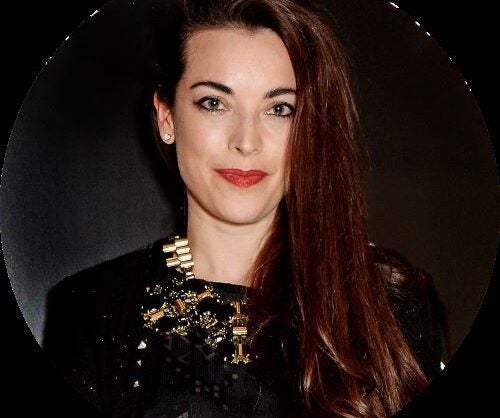 Quickies
Towards amplifying women's voices
Sign up for e-mail updates
Join the newsletter to receive the latest posts in your inbox.
Comments
---